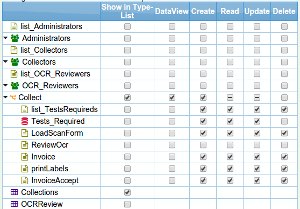 Capable.Co allows you to manage what business data your team members can access using a simple interface.
UserTypes contain groups of users in your business.
Each Record can have users and UserTypes assigned responsibilities so only records pertaining to that user are accessible.
With Capable.Co you decide who has access to what information!