CapableCo-mmunity
Check out the CapableCo-mmunity discussion board!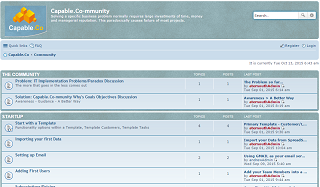 Get support & view solutions to common issues... Discover new functionality and ways CapableCo can assist you or your business... Join the discussion with other users, developers and administrators...
Limited Offer - 1 on 1 Time
Sometimes a little 1 on 1 time will sort things out promptly!
We can do this using Skype or Google Hangouts...
OR
Australian East Coast we visit on-site.
Email us below!
Consider including Skype or Google Hangouts username.

We look forward to helping you improve your business operations!